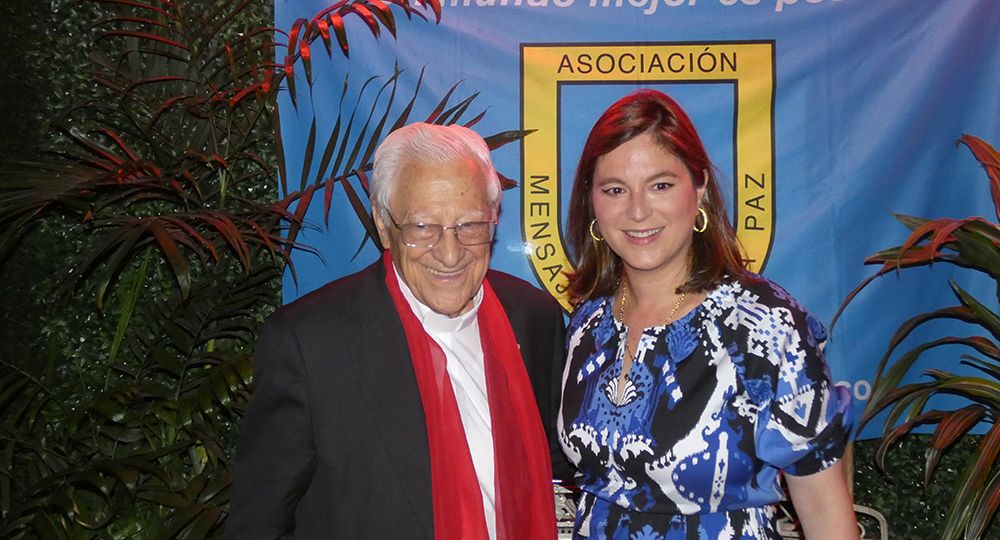 Last night, Miami dressed up for a good cause. Mensajeros de la Paz, led by its president, Padre Ángel, hosted a charity dinner at the well-known restaurant Dolores but you can call it Lolita.
The goal of this charity dinner by the Mensajeros de la Paz is to raise funds to support projects maintained by the association in Miami, in collaboration with the Hermanos de la Calle Foundation, as well as in Central America, particularly those developed in Honduras. These projects focus on child education and well-being, homelessness, and the promotion of equality and social justice.
The dinner had a very special honorary godmother, Chabeli Iglesias, the eldest daughter of Julio Iglesias and Isabel Preysler. Additionally, the entire event was hosted by journalist Rocío Sañudo Limón.
"I want to thank all of you for coming tonight and helping this cause. There are many children who need our help, who are not privileged and deserve a better future," said Chabeli.
"Today's world is much better than it was a few years ago, and I firmly believe that together we can make a better world," Padre Ángel expressed.
Attendees of the dinner had the opportunity to enjoy an emotional and fun-filled evening. They also participated in an auction and a charity raffle, thanks to the collaboration of the event's sponsor, BTS, as well as all the businesses that wanted to contribute to the work of the Mensajeros de la Paz and its allies in Miami: Abanca, Armandeus, Beyond Concierge, Chocolatería San Ginés, Restaurante Dolores but you can call me Lolita, Hotel Mandarine Oriental, Lemon Media, Rodilla, 100 Montaditos, Hotel Índigo, 2 wings, and ML events, who helped organize this event.
Mensajeros de la Paz, presided over by Padre Ángel García Rodríguez, also known as Padre Ángel, is a non-governmental organization declared of public utility and operates nationally and internationally. Among other awards, it has been honoured with the Prince of Asturias Award for Concord. Based in Madrid, Spain, they work in over 75 countries to promote the human and social development of the most disadvantaged communities, adapting to different social realities.
During this trip to Miami, Padre Ángel and the Mensajeros de la Paz delegation accompanying him took the opportunity to forge new partnerships. They visited the center for homeless people run by the Sisters of Mother Teresa of Calcutta and also went to Camillus House, one of the largest shelters for homeless people in Miami.
They held various meetings to advance the projects of the organization. They met with Manolo Reyes, responsible for one of Miami's most important districts, with whom they had the opportunity to exchange knowledge and experience regarding work with homeless individuals, migrants, and the elderly.
Furthermore, they renewed their agreement with Hermanos de la Calle, and lastly, they were received by the Mayor of the City of Miami, Daniella Levine Cava, with whom they discussed two major concerns of the organization: unwanted loneliness and assistance for migrants.