For many years, in Mensajeros de la Paz, we have believed in the need of establishing alliances with companies and other entities through the bond of solidarity.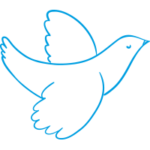 We want each company to find and choose the best way to participate and, thus, to help us boost the impact of our social integration projects.
In addition, through these alliances, companies can offer their employees and customers the opportunity to provide added value. By identifying themselves through solidarity initiatives, the bond between staff and company can be strengthened while actively collaborating for a better world.
We propose different kinds of participation than can be adapted or combined:
We seek to ensure that our partnerships with companies follow these 10 principles:
Join business and social spheres generating dialogue channels that favor and commit us to social change
Contribute to the CSR impact of the companies and together multiply the efforts in favor of society's transformation.
Generate long-term alliances with a balanced relationship, complementing our allies and carrying out projects that address the causes of social problems.
Promote our values: Freedom, Solidarity, Tolerance, Human Rights, Social Justice, Equality, Respect for the environment.
Promote transparency and responsible management.
Follow quality, ethic and efficacy guidelines.
Create synergies.
Promote the creation of collaboration agreements with companies working for social cohesion.
Contribute to the Sustainable Development Goals (SDG).
Seek, as much as possible, companies and suppliers committed to social and ecological sustainability.
These companies have collaborated with us during 2022: