Corporate volunteering has multiple benefits: it encourages employees to improve teamwork, skills and self-esteem. Besides, the company strengthens its institutional image and gets brand awareness.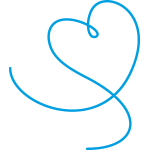 Additionally, Mensajeros de la Paz's projects benefit from the resources contributed by the company, which are reinvested in society.
We promote a model in which the employees who volunteer with us act as loudspeakers and spokespersons within their company about the social reality of their action.
We offer different kinds of corporate volunteering:
Mensajeros de la Paz is part of the Volunteer Platform with the aim of coordinate, communicate and complement our work, working along with other organizations that share similar goals of volunteerism, solidarity and social justice.
Learn more about our networking.