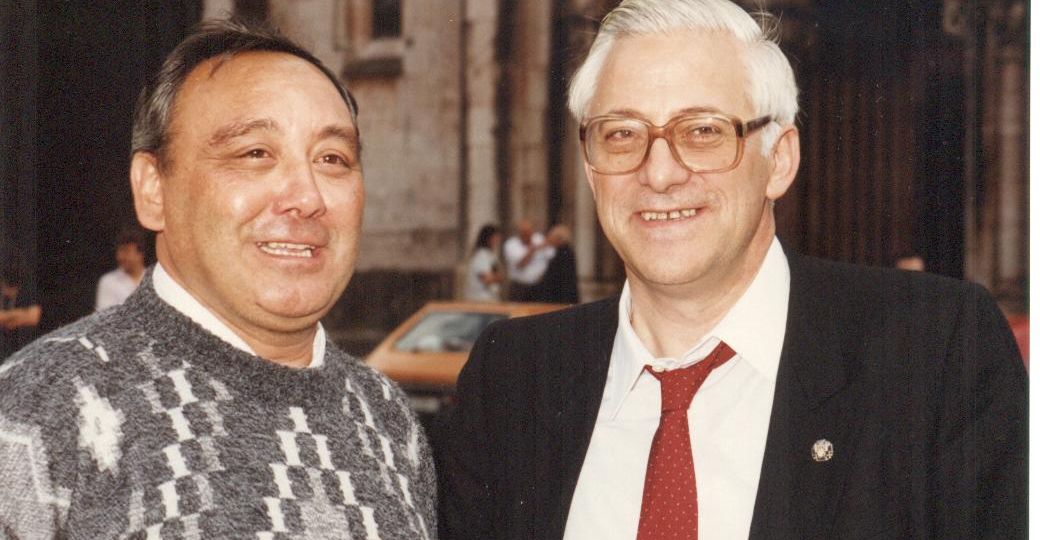 On behalf of Mensajeros de la Paz, I deeply regret to announce the passing of Ángel Silva, who co-founded "La Cruz de los Ángeles" with Padre Ángel García in 1962, where our history began.
Ángel Silva was originally from Mieres (Asturias) and had been a friend of Padre Ángel since childhood, as they entered the seminary together. "We became friends from the beginning, and sometimes, instead of studying, we would go together to help the gypsies in Oviedo", Padre Ángel has always told us. Since then and until now, they decided to dedicate themselves to the most vulnerable people.
Ángel Silva and Padre Ángel fulfilled their dream of creating homes, family houses where the youngest ones (and some grandparents to this day) could have a name and surname and could count on educators, thus avoiding their entry into now-disappeared hospices in Spain. Thanks to this dream, they played a crucial role in the creation of our organization, which has already made a mark in more than 75 countries and has over 1000 employees and 300 volunteers.
In the words of Padre Ángel: "Ángel Silva was a great guy and a person who passed through the world doing good. Surely, he will be in heaven with Don Gabino, Vicente Ferrer, Mother Teresa… and with many of the children he helped, who unfortunately left us."
Personally, I trust that wherever he is, he will continue to support us, along with other collaborators who have left us: Inmaculada, Lucía, Félix, Merche… and, of course, with my father, Pedro Mella.
His dedication and commitment to those who suffer the most will always be an inspiration to all of us who work at Messengers of Peace, and his legacy in our organization will be forever remembered.
In these difficult times, on behalf of Messengers of Peace, we want to express our deepest condolences to the family and friends of Ángel Silva, as well as to all the people who knew him and worked with him.
Sergio Mella Aceves,
La misa funeral por su eterno descanso se celebrará mañana, miércoles, 19 de abril a las 18h en la Iglesia de Santa María la Real de la Corte (C. San Vicente, 5 Oviedo, Asturias) y será presidida por el Padre Ángel.