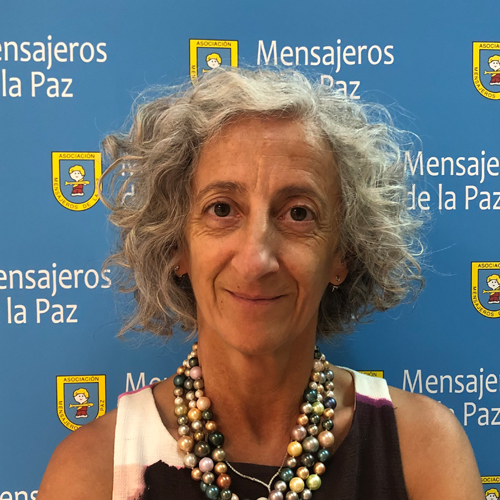 Feliciana Rodriguez Roldán
She is a special education teacher in the Teacher's Training School at the University of Oviedo. She is highly qualified in working with children, families and people with disabilities due to her training in different centers and universities in Madrid and Switzerland.
She started working with Mensajeros in 1986, as an educator in a home with 10 children, administered by Mensajeros. She was also a member of the Committee on Minors, a body created to defend children's rights, and she worked in the development of the Children Act (1993-1996).
She coordinated her social vocation with training in management, taking an Advanced Course in Residential Social Action Center Management, a Master's degree in Direction and Management of Human Resources, and an Advanced Technical Course in Labor Management and Social Security and in Direction and Management of Human Resources.
She has worked in the Accounting and HR Departments, both in Mensajeros de la Paz Association and Edad Dorada Association. Currently, and since 2018, she has been working as the Management Department Director and Treasurer of our association.